Intellectual property is an important issue, especially for artists. Just like physical property, intellectual property should include legally protected ownership. Someone stealing ideas and selling those ideas without the creator's permission, knowledge, attribution and/or compensation is theft as much as stealing someone's car or TV.
And it doesn't seem like there should be equivocation about what that theft means. If you are using someone else's pattern, you don't have the right to sell it as your own. I use the Magic Corner Placemat system by P3 Designs for years. The little mitered corner template is a staple at my sewing table. Even though I wanted to demonstrate the techniques and write out patterns for the Online Quilting Classes membership site, I haven't gotten around to contacting Carolyn Reese about that possibility. So, I haven't included those tricks into my pattern libraries.
However, sometimes the lines blur. Quilt block patterns have been around for hundreds of years. Nobody owns the Ohio Star or the Pinwheel. I think that buying a pattern using a Monkey Wrench block in a very specific way and with a very specific color pattern and then selling that pattern as your own is copyright infringement.
How much change is enough to make it your own? Putting together various versions of quilt blocks into lots of amazing quilt tops has been happening forever. Who owns what combinations and where is the line?
Here is my story. I saw a star made from half square triangles. I even tried to buy the pattern and it was not for sale. I didn't need or want the pattern; I wanted to honor the creator for giving me an idea, for teaching me something I didn't know before. And I wanted to change it considerably. However, only the kit was for sale for $150. I didn't want the kit. I didn't want the fabrics. I didn't take a photo. I didn't draw the pattern. I simply understood that I could make the star I wanted to make using half square triangles.
I went home and started drawing. I expanded the design and added more star elements in the corners and edges. The color scheme was entirely different and the shading gave a different feel to the piece. I made a queen sized quilt top using the inspiration from the initial version. This is not meant to be justification of plagiarism. It is meant to ask about how far reaching the changes need to be.
Here is (on the left) the original and (on the right) my version. Their kit is still available at Sewbatik.com. It features a pattern designed by Miss Rosie's Quilt Co – "Hubble" and it is (as of this writing) available for $48. And the screen shot doesn't do the vibrancy of their colors justice.
The question then is, when is a quilt pattern someone else's intellectual property and when is it a logical organization of traditional blocks? I searched online for the words "images of quilt stars made from half square triangles." This is the screen shot of my results.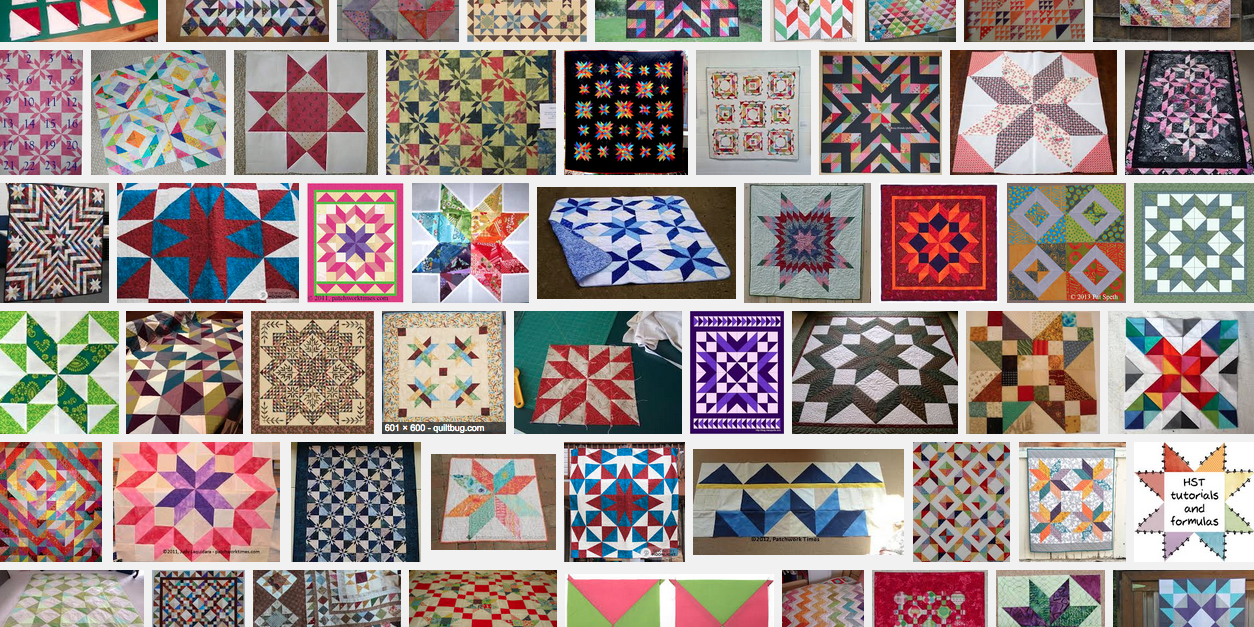 I then searched for "historical quilt stars" This is the screen shot. (Sorry Eleanor Burns, but Google thinks you are historical.)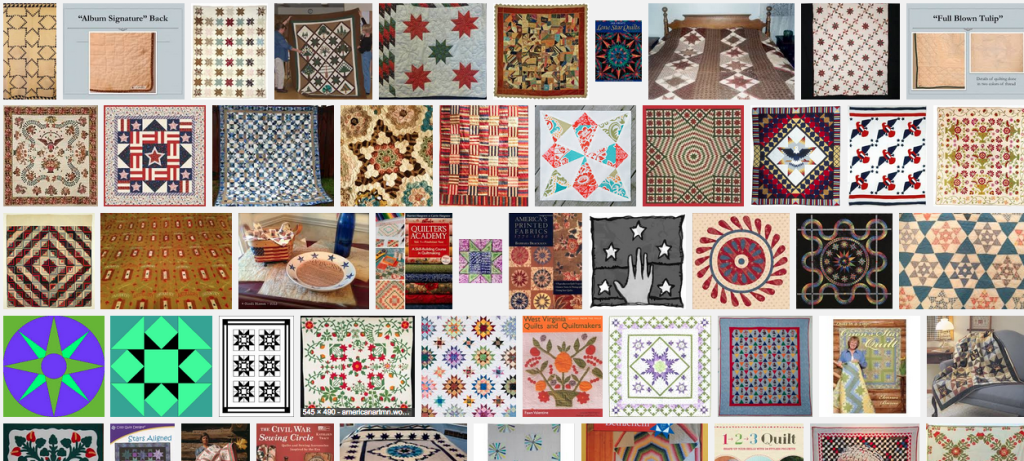 There are pages and pages of quilt tops from very different time periods. And there are similar techniques used often.
It is sometime really obvious when copying is copying. But sometimes it is just inspiration. I don't sell my quilts, so the monetary aspect is off of the table. It just seems that there is a line that is not quite clear to me. As Artists, we take what everyone sees and interprets it in their own way. How much does the interpretation need to be changed? What are the real rules?