For our Christmas sewing challenge, all you need to do is go to
www.onlinequiltingclasses.com/membership
and sign up for your free membership.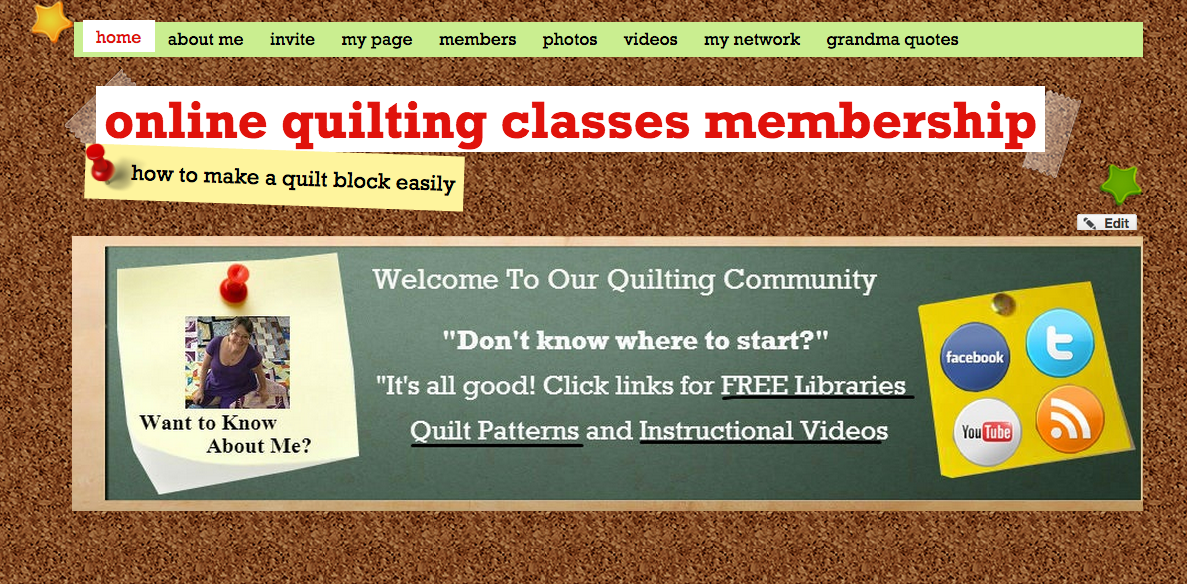 If you are already a member, simply log in.
Write in your page, a blurb with your end of the year sewing goals and the major milestones with dates
Then let us all know how you progress is coming along. If you are being challenged, let us know. Maybe someone can solve a seng issue you are having. Maybe you just need some encouragement, or maybe you need to readjust your goals. It's all good.

This challenge is meant to develop a safe place to work together to accomplish wonderful things. As a supportive community's, we can achieve much. Sometimes, though, we need a little motivation, problem solving or a good kick in the butt. I would love for all of that to happen for my Christmas goals.

It would be wonderful to see lots of photos of all of our projects. There will be designs that might spark new ideas. So post photos of everything in all of its various stages.