Next step is to choose the fabrics, embroideries or accents for each person. I have a good-sized stash and I always shop there first. With the main project in mind, I have a good idea of how much I will need for each. If someone has a new interest, or if I visualize something I don't have, I will go shopping, but it has become a self-contest to not buy anything new. That never happens, but I can come awfully close.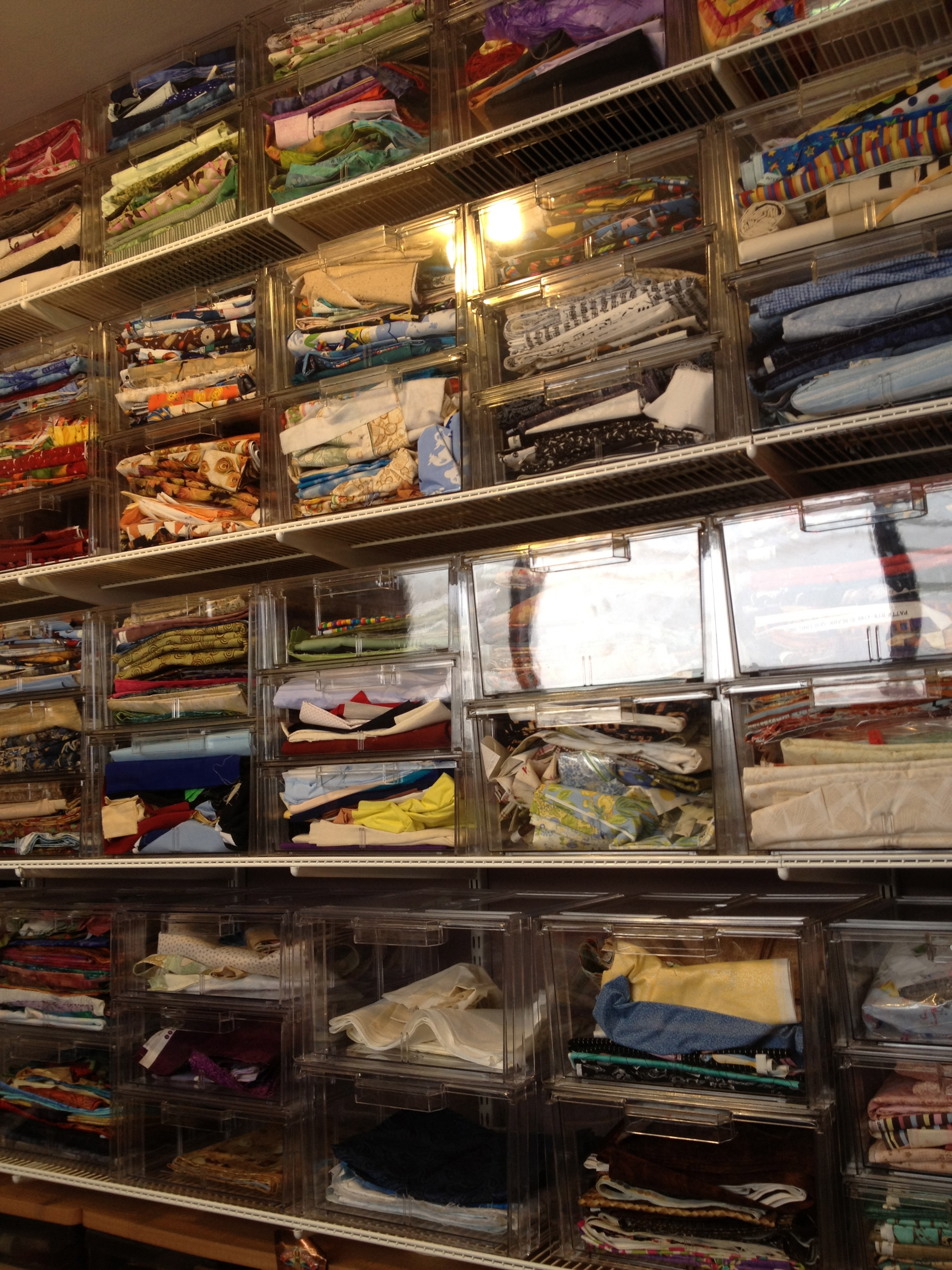 This year will be easier as I am doing seasonal gifts and they will not be much customized. I have a big Christmas fabric selection, but it will still require some shopping.
In writing this, I am changing my ideas of the outcome and I will be going back in to my fabric to see if I can adapt. I had it in mind to only incorporate one theme. In that case, and needing 300 blocks, I didn't have enough of one image (or variation thereof). In stepping back and rethinking this, it makes more sense to do as many of the original theme as possible and then move on to the next fabric images that strike me.
That is the way that Christmas sewing goes for me. Obviously, once I am committed on a specific gift for a specific person, it doesn't change much. However, until I start cutting for individual, nothing is written in stone.