Some people fit into the "buy something at the store" list.  Most of these are our parents and offspring.
My kids and grandkids have given us wish lists.  There is rarely sewn by grandma item on any of those lists.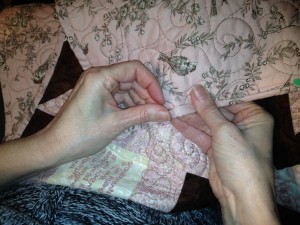 However, as I am brainstorming for the more mass-produced projects, I will generally make up enough gifts for those we buy larger, more expensive gift for.  My handmade gifts are supplemental.
I also sew for these recipients all year round.  When my kids, grandkids or parents make a request during the year, I generally sew it and present it to them even if there is not a gift occasion applicable.
Join our Quilting Community for free patterns and video quilting classes.