The word "Work" often describes the materials, or look of an embroidery type.
Berlin wool work is a style of embroidery similar to today's needlepoint. It was typically executed with wool yarn on canvas. It is usually worked in a single stitch.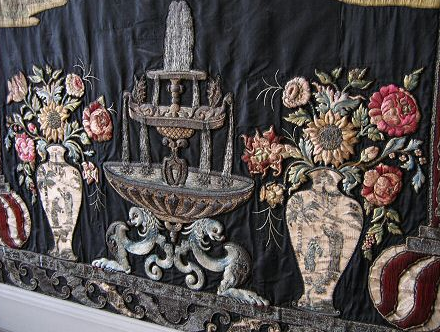 Red work is a style of decorative needlework that consists of embroidering the outline of designs onto a white or off-white background with a contrasting color thread.
Synthetic dyes became available around 1875 and provided a wide range of red colors but thread or fabric dyed in these synthetic dyes often faded to a rose or even brownish red. The Turkey Red dye typically cost more than other dyes but its durability was highly valued.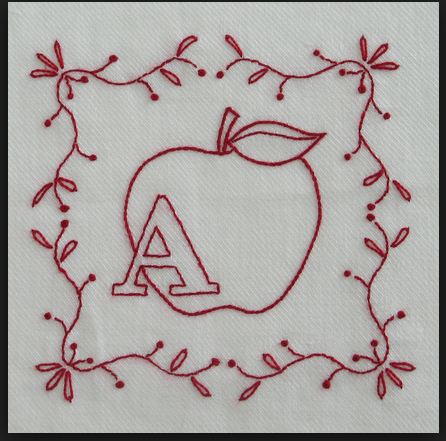 White work is any type of embroidery worked in white or natural colored thread on a white or natural colored fabric ground.
It is also called white-on-white. This style of embroidery can be worked in a variety of techniques, including surface embroidery, pulled or drawn thread or cutwork.
Blue work came after red work. The style known as "Bluework" shares the same history as Redwork. A few decades after Turkey or (or India, depending on which history you read) changed the stitching world with its colorfast red thread, a colorfast indigo thread became available.
In 1910 synthetic dyes became even more colorfast and stable. Previously, the synthetic dyes would fade. That is why pre-Civil War embroideries often show their reds are rose colors today.
Redwork and Bluework designs share the same qualities — light, open, one color thread — but it's done in blue thread. this is a machine embroidery from
Start your own ****work embroidery style.