This year is new and different for me.  I decided, preemptively, to take my machines in to be serviced at a time when I didn't have hard deadlines staring me in the face.
I hope this new found scheduling idea will result in avoiding the crisis of being without a machine.  Maybe I can go an entire holiday season avoiding the panic of machine not working.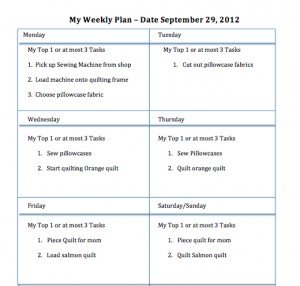 And best of all, I can be without my sewing machines at a time when I can do the non-sewing preparations.
No sewing machine in the next room does give me a bit of the shakes.  I keep walking by the room anxious that there is something I should be sewing.
However, I know that I have preparations in hand, my machine will be back shortly and the rest of my projects will flow more easily.
Join our Quilting Community for free patterns and video quilting classes.