If that immediate bolt of inspiration lightening has not stunned me, I have to go looking for ideas in other places.
My first go to place to look for ideas is Google images.  Somehow, just flipping through hundreds or thousands of pictures of things starts my ideas rolling.
Looking for Easter basket photos took me on a journey designing a year's worth of quilted Faberge Eggs, jewels and all.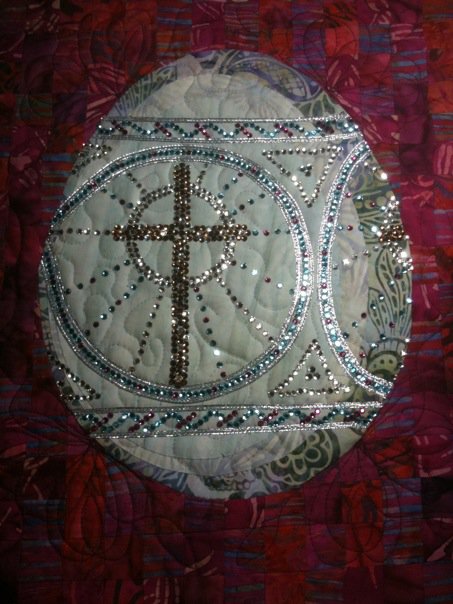 Halloween searches can deliver marvelous patterns, creations and plans.
But just searching for Christmas gifts, home made gifts, home made or any number of search phrases will result in images of others' creativity that frees my imagination.
It is a quick, easy source of inspiration for me.  Sometimes I go through it just because I want a lift.
Join our Quilting Community for free patterns and video quilting classes.