Part of the methodology in determining Christmas gifts is the study of history.  What did I give to whom, last year and in the previous years?
I tend to do a lot of similar gifts in batches.  Some years everyone on the list gets the same thing.  In some years groups get the same gift but different groups get different things.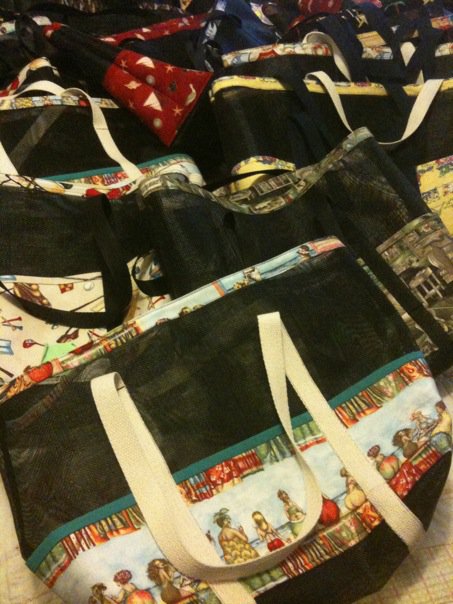 Last year was like that.  My husband's family all received sweatshirts personally embroidered with one of a couple of logos representing the family cabin.  My family, on the other hand, all received personalized pillowcases.
This year will be a similar situation.  One side gets one thing, the other side something else.
The biggest trick will be scheduling so that everything gets finished.
Join our Quilting Community for free patterns and video quilting classes.