To continue with the 3D pinwheel theme, here is a cute idea. These pinwheels are made as stand alone pieces and them are attached to the quilt, garment, hanging or whatever.
I would have concerns about giving a quilt with these pinwheels attached to very young children, but those old enough to not pull off buttons and swallow them might find these interesting.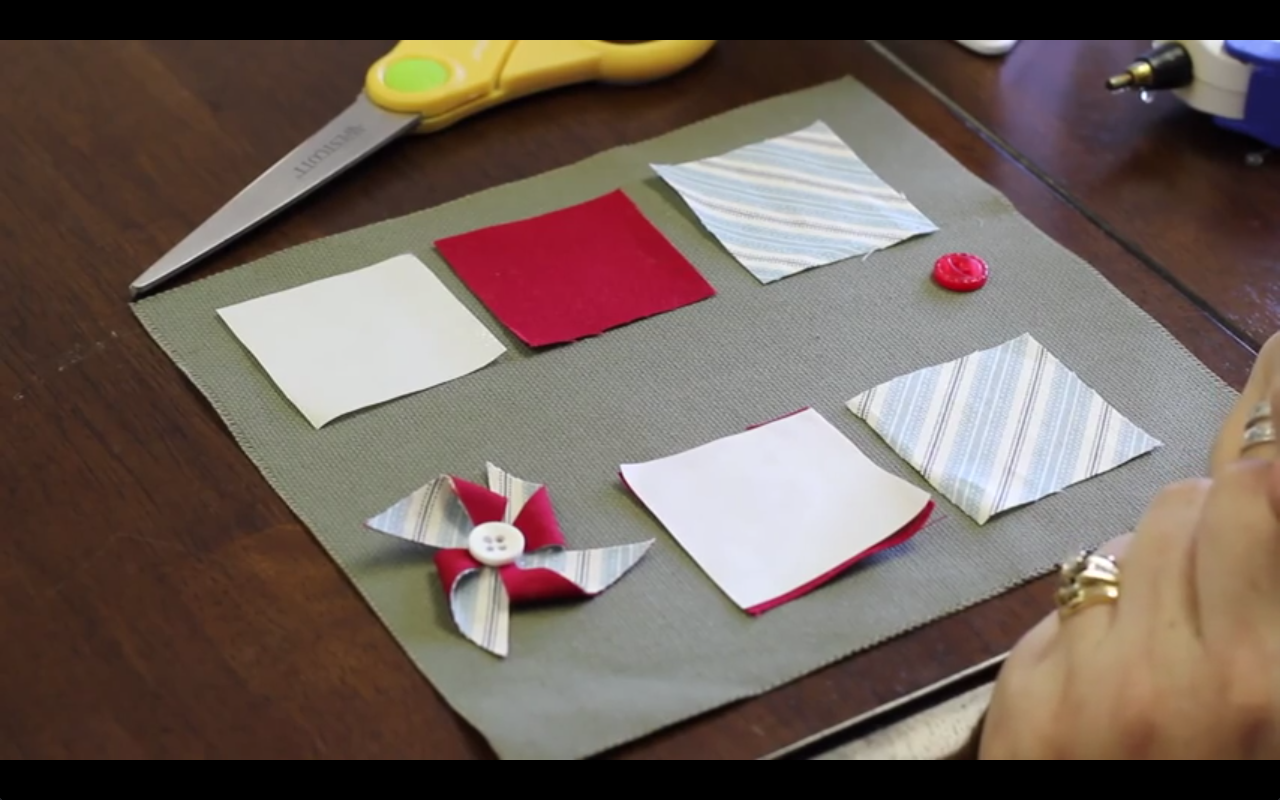 I love that there are so many applications that can use these little pinwheels.