Well Quilters, it is time for another Online Quilting Classes Membership contest. Spring is flower time, sunshine time and baby time.
I think that the perfect prize would be a baby quilt kit. But, babies come in different models, so the winner gets a choice of blue, pink or a neutral color pallet.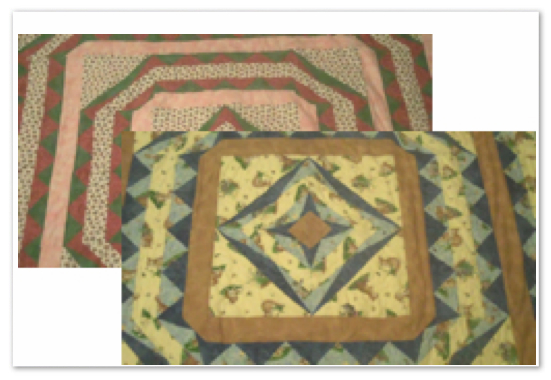 The contest starts Monday, July 1 and continues for 1 week. We will be choosing and announcing the winner on Monday July 8th.
Here are the rules –
1. You must be an Online Quilting Classes Member (IT'S FREE!). If you aren't join at http://onlinequiltingclassesmembership.ning.com/
2. Make a post, make a comment on another member's post or picture, and/or post a picture.
3. Each quilting image, post or comment is 1 entry. Enter as many times as you want.
4. All entries will be assigned a number and an Internet random number generator will choose the winner.
5. The winner will be notified at the end of the contest, will choose the kit colors and the kit will be shipped out the next day via FedEx.
6. The kit includes fabric for the baby quilt top (you get to supply your own backing).
Everything starts on Monday! We all look forward to seeing what you are working on.
Karen
Learn, Grow, Share – And most of all – Create!