Labeling your quilt adds that extra special finishing touch. Whether it comes in the form of a message to the recipient, a designation for a contest or just a note to posterity, a quilt label is sometimes the only way to identify the who, what and where of a precious heirloom.
There are almost as many ways of creating your label, as there are quilt blocks to make the quilt with in the first place. Permanent markers work, although there are dangers associated with them. Embroidered labels are my favorite. Printing a computerized version can create really unique label. Photo transfer supplies can be useful tools.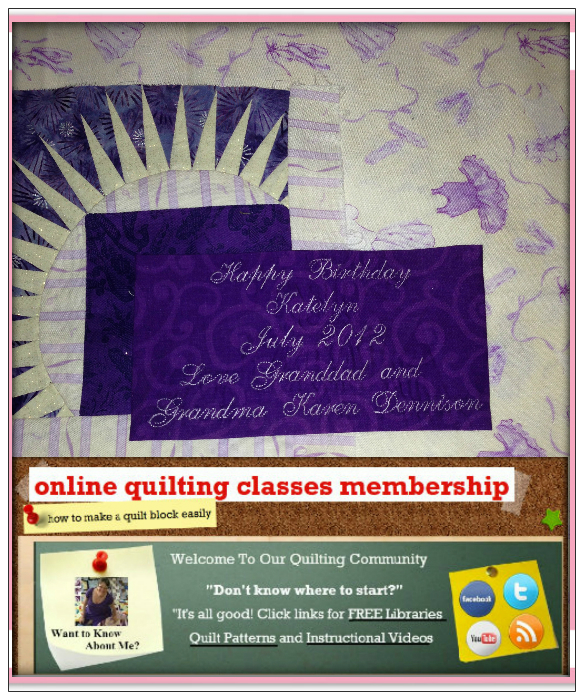 We are creating generational pieces of art. It would be a shame to have someone look at a quilt you painstakingly choose fabric for, piece and quilted, shake their heads in 50 years and decry that they really wished they knew who made it.
In the spirit of the current campaign to label quilts, the Online Quilting Classes Baby Quilt Contest will include a machine embroidered quilt label designed in accordance with the winner's choice of wording.
Just go to http://onlinequiltingclassesmembership.ning.com/ and comment or post a photo to enter.