From – Aug 24, 2009
To successfully buy the best sewing machine for you the first step is to know your what and why of sewing.   What are you going to be working of?  What new things do you think you will be trying next?  And if you loved sewing what would be fun to learn.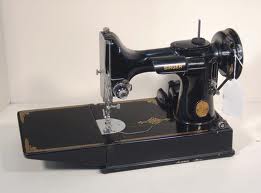 Next research your options.  Do internet searches.  Look for sewing machine rview of best sewing machine in Google.  Ask friends and family who sew or know someone who does.   Look at the features and options of the different machines.   Do you want a heavy duty sewing machine of a computerized sewing machine?
Find a local dealer.  Big Box dealers aren't necessary cheaper initially but the small local shop is definitely less expensive in the long run. They offer more personalized service.  They offer more in the way of classes.  They offer better customer service.  They know more about the options within their brands.  They can deal.
Try out the different brands and the different machines within the brand.  Make sure that the machine will accomplish the task you want to get done.
Your research should have given you a good idea of the standard price and negotiate for at least that price.  Ask for add-ons.  Do they offer more classes?  Can they throw in that extra foot that you need?  Do they have an additional warrantee or can they offer maintenance?  See what they can do for you.
Lastly, enjoy sewing again!
Click here to Join Us in the Online Quilting Classes Community!
Karen Dennison
Learn, Grow and Share – And most of all – Create!